Contact
Director
Prof. Dr. Tim Beißbarth
Secretary
Yvonne Lamprecht, Room No. 2.107
How to find us
Göttingen is situated in central Germany. Set in the south of Lower Saxony, halfway between Bonn and Berlin. The nearest international airports are Hannover and Frankfurt.
How to reach Göttingen
Göttingen has a direct access to the federal highway A7 and is easily accessable from federal roads B3 and B27. It's station is a stop for almost every InterCity Express train (ICE). There are direct lines to Hamburg, Hannover, Berlin, Frankfurt and Munich.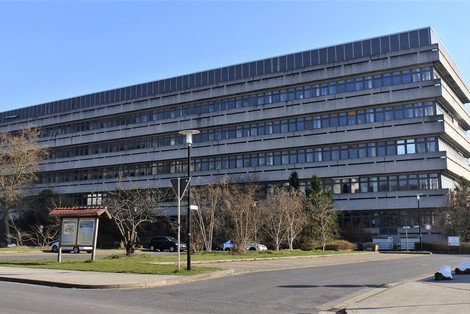 How to find our Department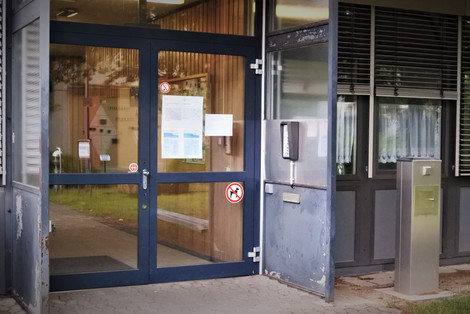 From the bus stop, walk between the (temporary) building for computer science (Informatik) (right side) and the small parking spots (left side) down the stairs and turn left to the building for earth sciences and geography (Geowissenschaften und Geographie). Inside the building you find us in the second floor
By Bus
To get here from station, take the bus to the stop "Tammannstraße". For this you can use
Line 8, direction "Weende Ost" , departure at stop "Bahnhof A" 9:22, 9:52 and so on arrival 18 minutes later.
or Line 12 direction "Holtenser Berg" departure at stop "Bahnhof D" 9:03, 9:33 and so on, arrival 12 minutes later.
Linie 23 direction Fassberg, departure at stop Bahnhof A
Linie 21/22 direction Nikolausberg, departure at stop Bahnhof A
More information about the timetable for busses you get here (We apologize, they have german pages only.)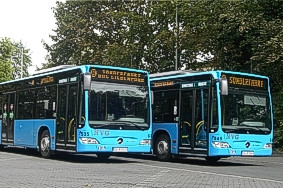 By car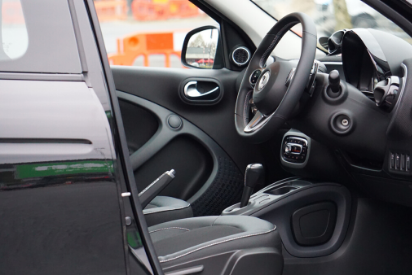 Use federal highway A7.
EXIT 72 "Göttingen Nord", stay on this feeder road A388 until end. Follow the sign ?Kliniken?, straight ahead.
Continue road "An der Lutter" until the second traffic light.
Turn right and follow the sign "Universität Nordbereich".
Shortly after next turn left towards north.
At the sign "Universität Nordbereich" turn right, shortly after turn right again to Goldschmidtstrasse. See sign "Fachbereich Geowissenchaften"
Find a place to park, finally you will find our department on the second floor of building "Mineralogische Anstalten".
By plane and/or train
The nearest airport is Hannover: The airport bus to Hannover main station takes approx. 20 - 30 min. ICE trains from the main station to Göttingen take 33 min.
The second nearest airport is Frankfurt. Oversea flights arrive here. A direct ICE train from Frankfurt airport to Göttingen lasts 2 hours. Boarding in Frankfurt for a flight to Hannover and then going by airport bus and train to Göttingen will take much longer.