Knowledge Management
Background
In the life science a growing amount of data is produced. Many projects process this data, also on a large scale, and produce remarkable results. What is still missing in some cases is the overall view on the data. Are the data from two projects comparable and generated following the same protocol. What are the biological entities represented by the data?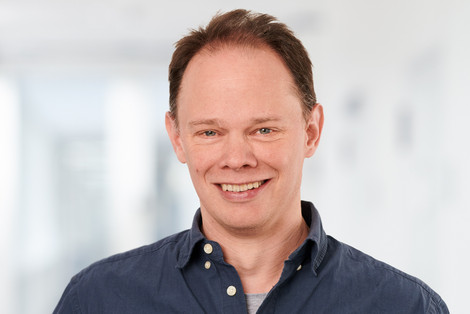 Research foci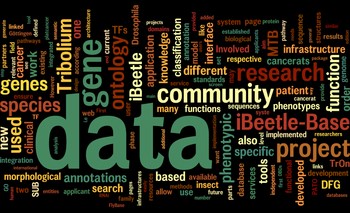 We work in different projects to make data available to the community. This involves to define data formats, implement processing and deployment pipelines. We also work with the methods of the semantic web, in particular ontologies and their usage are often a great benefit for projects to better define entities or facilitate a semantic search.
Cooperation with other research groups, e.g. form the biology ensures that the projects have fulfill an important need of the scientific community and stimulate through the interdisciplinary work.
Current projects
MTB-Reporting
In this project we aim to develop a tool that suggest therapies for tumor patients based on their biomarkers. For more details please see the project page.
iBeetle-Base
iBeetle-Base is a joined project together with the Dept. of Evolutionary Developmental Genetics. Initially this database provides access to the phenotypic annotations gathered by a whole genome RNAi screen in the red flour beetle Tribolium castaneum. Currently iBeetle-Base is funded by the DFG in the project titled "iBeetle-Base: Building an Interconnected, Interactive and Extendable Repository for Phenotypic Data". More…
CKDNapp: The Chronic Kidney Disease Nephrologist's App
In this project we develop and apply computational methods to improve the treatment of patients with chronic kidney disease. For more details, see the project site. More...
TFClass
Transcription factors are a key player in gene regulation. Beside of binding sequence, the evolution and relations of transcription factors are important to understand and predict the function of transcription factors. In the transcription factor classification project we build up the classification of transcription factores TFClass based on their DNA binding domain.
MyPathSem
In the MyPathSem project we aim, in a collaboration with other Department of the UMG, to extract the patient specific parts of the molecular networks. For more information please check the project site.
EndoNet
The intercellular signalling is crucial for every multicellular organism. The manual annotated information ressource EndoNet collects information about the participants of this network, i.e. messenger, receptors, cells or tissues, and combines them with stimuli and phenotypes to network.
Publications
Selected publications:
Kurz NS, Perera-Bel J, Höltermann C, Tucholski T, Yang J, Beissbarth T, Dönitz J: Identifying Actionable Variants in Cancer – The Dual Web and Batch Processing Tool MTB-Report
Volume 296: German Medical Data Sciences 2022 – Future Medicine: More Precise, More Integrative, More Sustainable
Dönitz J, Gerischer L, Hahnke S, Pfeiffer S, Bucher G. Expanded and updated data and a query pipeline for iBeetle-Base. Nucleic Acids Res. 2018;46:D831–5.
Wingender E, Schoeps T, Haubrock M, Krull M, Dönitz J. TFClass: expanding the classification of human transcription factors to their mammalian orthologs. Nucleic Acids Res. 2018;46:D343–7.
Nemajerova A, Kramer D, Siller SS, Herr C, Shomroni O, Pena T, et al. TAp73 is a central transcriptional regulator of airway multiciliogenesis. Genes Dev. 2016;30:1300–12.
Ulrich J, Dao VA, Majumdar U, Schmitt-Engel C, Schwirz J, Schultheis D, et al. Large scale RNAi screen in Tribolium reveals novel target genes for pest control and the proteasome as prime target. BMC Genomics. 2015;16. doi:10.1186/s12864-015-1880-y.
Schmitt-Engel C, Schultheis D, Schwirz J, Ströhlein N, Troelenberg N, Majumdar U, et al. The iBeetle large-scale RNAi screen reveals gene functions for insect development and physiology. Nat Commun. 2015;6:7822.
Dönitz J, Schmitt-Engel C, Grossmann D, Gerischer L, Tech M, Schoppmeier M, et al. iBeetle-Base: a database for RNAi phenotypes in the red flour beetle Tribolium castaneum. Nucleic Acids Res. 2015;43:D720–5.
Members of the group
Currently the following people work together to achieve our aims:
Jürgen Dönitz, subgroup leader
Jingyu Yang, PhD student (MTB-Project): An automated data integration platform for interpreting genomic data and reporting treatment options in molecular tumor boards
Kevin Kornrumpf, PhD student, MTB-Report project: Process and analyse of local knowledge for incorporation in a reporting tool to enhance treatment options for molecular tumor boards
Nadine Kurz, PhD student, MTB-Project: Development of a decision support framework for evidence-based interpretation of genetic alterations in cancer research and precision medicine
Yacoub Abelard Njipouombe Nsangou, PhD student (CKDNapp-Project) (PhD in cooperation with the Helmholtz Zentrum München)
Canh Nguyen Duc, PhD in the iBeetle project (PhD of the Department of Evolutionary Developmental Genetics)
Tim Tucholski, Research Assistant (MTB-Report Project)
Klara Drofenik, Research Assistant (MTB-Report Project)
Former members of the group (since September 2019)
Tim Tucholski, Master student
Tim Tucholski, student assistant for the MTB-Report project
Vera Gnass, Bachelor student
Vanessa Schlotzig, Bachelor: Establishment of a pipeline to extend the MTB Report tool by resolving unknown missense variants through prediction of their structural or functional effects on the protein (2020)
Patrick Groos, Bachelor: Expanding TFClass with two new dimensions: domain patterns and zinc finger modules (2020)
Karly Conrads, Master: Development and application of semantic similarity approaches for phenotypic data from the T. castaneum model organism database iBeetle-Base (2020)
Tim Tucholski: Bachelor: Development of a system for semi-automatic assignment of new sequences to the transcription factor classification TFClass (2019)
Nicolas Mertsch, Bachelor: Quantification and analysis of distributional differences in TF-DNA binding affinities using an information theory-based approach (2019)
Igor Khassanov Lab Rotation: Development and evaluation of methods to automatically retrieve literature for gene variants in the scope of a molecular tumor board (2020)
Charlotte Höltermann, student assistant in the MTB.Report project
Malte Vosskamp, student assistant for the iBeetle project and MyPathSem (here, the ontology viewer OntoScopeJS)
Daniel Glas, Bachelor student (iBB-Project)
Faranak Foroughian, SHK (MTB-project)
Bachelor or Master thesis
We offer different topics for Bachelor-, Master- thesis in this field.
If you are interessed, please contact Jürgen Dönitz for details.