MTB-Report

An automated data integration platform for interpreting genomic data and reporting treatment options in molecular tumor boards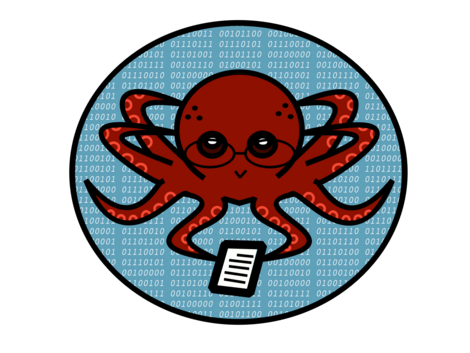 Aims of this collaborative project
With growing knowledge of biomarkers and resent developments in sequencing techniques, nowaday genomic data is considered as extremely valuable and indispensable for the diagnosis and therapy recommendation particularly of tumor patients. The complexity of interpreting genomic data is hindering its application in the routine clinical context.
In the MTB-Report project the consortium aims to develop a tool to support the decision finding in a molecular tumor board (MTB). Biomarkers and other omics data from the patient will be compared to a multitude of available data bases in order to find case studies with a parameter set equivalent to the patient's one. Based on tumor type and certainty of the study an evidence level is assigned and used to propose the most relevant to the MTB in form a short report.
For access to the clinical data and to ensure data privacy the tool will be embedded in the IT-infrastructure. Clinical experts will define use cases for an optimal usage of the reporting tool and will validate the results.
Project partners
Department of Medical Bioinformatics (UMG)
Prof. Tim Beißbart
Dr. Jürgen Dönitz
Department of Medical Informatics (UMG)
Prof. Ulrich Sax
Department of Hematology and Medical Oncology (UMG)
Prof. Annalen Bleckmann (now Münster University Hospital, UKM)
Dr. Raphael Koch
MTB-Report Seminar
The MTB-Report Seminar Series is a joint event of all partners and members of the MTB-Report project. Monthly, members of the different groups as well as invited speakers present their projects.
Unless announced otherwise, the seminar takes place monthly on the fourth Wednesday at 10.30am . Due to the SARS-CoV-2 related measures, the seminar takes place via video conference .
Coordination/Contact: Dr. Jürgen Dönitz
Date: 25.01.2023
Speaker: Nadine Kurz
Topic: Onkopus – A Decision Support Framework for Evidence-Based Interpretation of Biomarkers in Cancer Research and Precision Medicine
Abstract:
Precision oncology offers new methods for identifying relevant genetic alterations in cancer patients, distinguishing benign from pathogenic variants as well as identifying actionable variants.
This requires the identification and interpretation of genetic variants in terms of estimating the pathogenicity of each variant for a particular tumor type. As the manual annotation of variants is a very extensive task, there is a high need for computational support systems that offer a solution for variant annotation and interpretation. Here we present Onkopus, a framework focusing on biomarker interpretation for precision medicine and cancer research. Onkopus is based on a modularized architecture of separate modules, offering annotation functionality for SNP frequency, variant pathogenicity estimation, variant impact scoring as well as machine learning approaches for interpretation functionality. We will further work on modules for copy number variation analysis, protein docking and 3D structure prediction of proteins and their impact on loss of function (LoF) proteins. Finally, all the gathered variant information will be employed in a newly developed machine learning based method for functional and clinical variant interpretation that will result in direct treatment recommendations to clinicians on an individual basis. Onkopus will be available as a web interface for clinicians as well as command line clients targeting big data analyses. We will develop and evaluate our framework in different cooperation projects. Additionally, we will employ Onkopus in projects investigating lymphomas to identify new targets and drug combinations. In a molecular tumor board (MTB), we will evaluate Onkopus on real patient data and compare our final treatment recommendations to clinicians' decisions to test the performance of our algorithm.
If you would like to subscribe on our mailing list, please click here.
Publications
Kurz NS, Perera-Bel J, Höltermann C, Tucholski T, Yang J, Beissbarth T, Dönitz J:
Identifying Actionable Variants in Cancer – The Dual Web and Batch Processing Tool MTB-Report
Volume 296: German Medical Data Sciences 2022 – Future Medicine: More Precise, More Integrative, More Sustainable
doi:10.3233/SHTI220806
Schlotzig V, Kornrumpf K, König A, Tucholski T, Hügel J, Overbeck TR, Beissbarth T, Koch R, Dönitz J.
Predicting the Effect of Variants of Unknown Significance in Molecular Tumor Boards with the VUS-Predict Pipeline.
Stud Health Technol Inform. 2021 Sep 21;283:209-216.
doi: 10.3233/SHTI210562.
Borchert, F., Mock A., ...., Hügel J., et al.
Knowledge bases and software support for variant interpretation in precision oncology
Briefings in Bioinformatics, bbab134, 2021, 1–17
doi: https://doi.org/10.1093/bib/bbab134
Publications from preliminary work
Perera-Bel J., Leha A., Beißbarth T.
Bioinformatic Methods and Resources for Biomarker Discovery, Validation, Development, and Integration.
In: Badve S., Kumar G. (eds) Predictive Biomarkers in Oncology. Springer, Cham. (2019)
Perera-Bel J, Hutter B, Heining C, Bleckmann A, Fröhlich M, Fröhling S, Glimm H, Brors B, Beißbarth T.
From somatic variants towards precision oncology: Evidence-driven reporting of treatment options in molecular tumor boards.
Genome Med. 2018 Mar 15;10(1):18.
doi:10.1186/s13073-018-0529-2.
Contact data of the coordinator